Students in The Avenue Academy's Esthiology (600 hours) program use theory and clinical practice to learn what they need to succeed as an esthetician.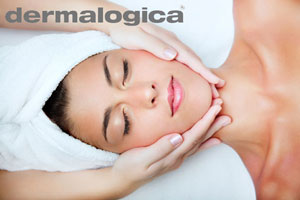 From scientific concepts about cells, metabolism, bacteriology, human anatomy and physiology, to best practices in esthetics. Customized skin therapies, hair removal, facial treatments and advanced facial techniques. The Avenue Academy stresses the basics as well as advanced education with a focus on client consultation and recommendations.
The Avenue Academy students will build a strong foundation in make-up artistry utilizing MUD (Make-Up Designory) products.
All Avenue Academy Esthiology Students spend time interacting with and servicing guests in a real-world setting. The facial room is open to the public to set up real appointments to help you prepare for your career after school.
The Avenue Academy Esthiology graduates will leave the program with a deep knowledge of esthetics, peels, waxing, facials and spa business including a Dermalogica Certification.
The Avenue Academy Esthiology program uses Dermalogica and MUD Make-up products